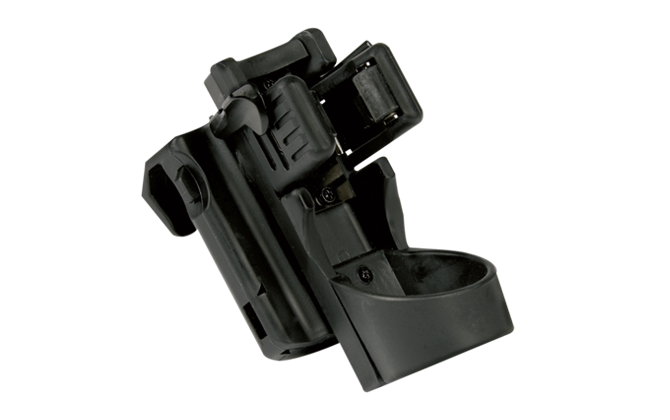 Tactital Holster
A-156
Universal swivelling polymer holster for tactical flashlights is designated for professional use. It enables very fast tilt of the flashlight from the holder. It contains also a safety lock preventing spontaneous release of the flashlight. Special patented fastening clamp ensures its fixation on the belt with one hand only with no need of unbuckling the belt.
The flashlight can be rotated in respect to the belt by full circle of 360 degrees with 16 locking positions. The flashlight in horizontal or slightly inclined position can be used for permanent lighting in front of the user, freeing thus his hands.
Product Description
Tactical holster polymer, adjustable.
Belt lock: Adjustable from 28 mm up to 60 mm
Diameter: Ø 33 mm
Swivel capability: 360º with 16 settings
Colour: Black
Material: Polymer
Only logged in customers who have purchased this product may leave a review.